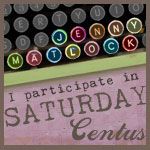 I have to say, this weeks prompt was actually an easy one to come up with. I knew what I wanted to say in my heart, but keeping it to 100 words plus the 4 word prompt was hard. That's why you have to love Jenny. She makes you think harder about saying the same thing in fewer words. Thanks Jenny.
As always, the prompt is in blue.
DEAREST JACOB
It was his first day in Afghanistan, and he was terrified. On the long flight there everyone was pumped. Why wasn't the adrenaline kicking in.
He closed his eyes and saw Julie, standing there crying. When he turned that last time to wave goodbye, she was holding up a sign.
He did love his country, but he loved Julie so much more. It just wasn't right that he had to leave her, after finding out the horrible news.
Tears streaming down his face, he saw it again,

and the sign read

,
DEAREST JACOB, I LOVE YOU TODAY, TOMORROW, FOREVER.
NEVER FORGET
I have also included this video, because it is actually a song that I have always liked. The words rang true back when it came out, and they still ring true today.