Today I decided to play along with my blog buddy Renee at Renee's Ramblings. Click her link and go check her out.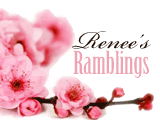 Her follow me today is Disasters.
hmmm
. She said it could be anything. The only disaster that keeps coming to mind, is my wedding day. No, getting married wasn't a disaster, but happenings afterwards, well, yeah.
We got married in Vegas. My parents weren't real happy with my choice of husband, so we decided to just go to
Vegas
to get married. My older sister and her husband lived there so they were our witnesses. My BIL got tickets to
Siegfried
and Roy that night. (awesome, awesome show).
Anywho
, we got married at 1:00 PM. In the Silver Bells Wedding Chapel. Me, in my aforementioned yellow dress, and that fine looking yellow hat.
Geez
, what a dork. Yeah, and he's looking at the wedding license like, "
omg
, I just got married". (insert the
du
-
du
-
du
music here).
We went to the Hilton Hotel and were hanging around until the show. I have to say, hubby went directly into shock when we got married. Didn't talk, didn't want to do anything. Yeah, it was fun. So we started getting ready for the show, did our bathroom duties, and
du
-
du
-
du
, toilet overflowed. On my wedding day. I was so embarrassed. And yeah, it was the poop kind of overflow.
WTF
. We hurried and called housekeeping and ran out the door. Yikes, that was a disaster. I do have to say tho, my BIL got us great seats at the show. Right up front. Next to the stage. And of course, it was one of the topless shows, so, if hubby and BIL wanted to, they could have reached right up and touched said dancers. Needless the say, the shock of getting married ended at that show. :)
A week later we had an open house.
OMG
, when I was going through these photo's that I haven't seen in a long time, I just realized what a
hottie
my hubby was. (And still is)
And Renee, my dad made our cake, and it fell over while he was decorating it. :) I was not a happy camper, but looking back, it was kind of funny.