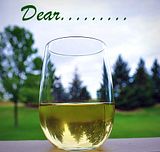 Oh peeps, can I just say this past weekend was sooooo lovely. The sun was out, it wasn't too hot, there was a slight breeze.
Now, on to the good stuff.
Dear One Dude At My Work
Since when does going for a hot dog at the gas station, right in the middle of helping a customer, whom you left standing at the counter thinking you were pulling his order, constitute customer service? Not only that, but you actually called the customer from the gas station to talk to him. WTH? Flabbergasted doesn't even cover what I'm thinking. I am beyond speechless.
Dear Miss A
You my dear little one crack me up. When your brother, Mr C, decided to "cut the cheese" right at the dinner table on Sunday, you went right downstairs to your house, came back upstairs with the Febreeze, and sprayed where he was standing. Are you really only 3?
Dear Media
Please stop following Sarah, I don't know my history, Palin, around. She's making me feel rotten that I am of the same gender. Maybe if you stopped following her around like she's a bitch in heat, she would go away.
Dear Mankind
(that's an oxymoron)
Why are you so mean? Do you know how hard it was for me Sunday to hear my almost 9 year old granddaughter say she wanted to grow up to be President and then a teacher. Why was it hard? Because there is way too much hatred. We had to tell her that she really didn't want to be president. That there is a lot of responsibility, and that others are always trying to bring you down. They may even tell lies about you. That they will say things even if it hurts your young children. The human race is starting to really bring me down.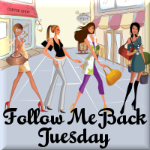 I've decided to join in with Boobies, Survey Junkie, and Little Yaya's Follow Me Back Tuesday. I'm always looking for new people to read.