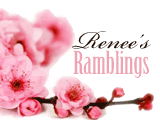 Linking up with my good friend Renee at
Renee's Ramblings
. Today's show me is Fall.
Fall is here, but right now we are still experiencing spring like temps. Today is supposed to be in the 70's. Which is nice.
First I'm going to show you pictures of what fall mountains should look like.
Now for the look of the mountain behind my house
If you look closely you can see a little bit of color at the top of the street. Actually, click on the pictures and you can see them really good.
This will be the color of our fall here. It makes me so sad. Sorry I couldn't get better shots for you to see, but I think you get the point.
Thanks again to the Utah National Guard for ruining the mountain.
And thanks to all the volunteers that went up into the mountain this past weekend and helped seed. Hopefully next fall I will have some pretty pictures to post.