Good Morning from another shittious weather day at Casa Dreamer. Really, it is getting on my last nerve.
Today I'm following my good friend Renee's Bedhead Link. Honestly, link up with her. Show her your bad bedhead pictures.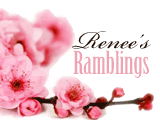 On with the show.
Ummm, ick. Phil Spector. If his hair is looking this bad in court, imagine what it must have looked like when he woke up that morning. Can you say, I forgot to comb my hair?
I'm not even sure who this dude is, but he was under celebrity mugshots so apparently he's famous? Again, my hair can look that bad in the morning so I'm pretty sure he looks just lovely when he wakes up.
Next we have Mr. Hairspray himself, Donald Trump. I can only imagine how icky, awful his hair looks when he wakes up. We need to be paying his wife for some pictures. hehe


But for an incredibly cute bedhead picture, even tho they are still asleep, my very cute grandkids. They were having a sleepover, and I just had to take this picture. Notice Miss A (curly hair). If you are lucky enough to have naturally curly hair, you will be a mess in the morning. Now, she looks dang cute with bedhead, but her grammie, me, looks like a scary witch. Therefore, that is why you will not be seeing a picture of me. I won't let you take a picture of me on a good hair day.