Wednesdays are my good pal and buddy Renee's meme called Recipe Round Up. She picks a "subject". This week I actually have a recipe. Come on, wipe that shocked expression off your face. I've been known to have a few recipes up my sleeve. She would love you to pieces if you would head on over to her site and link up. Click her cute little picture and away you will go.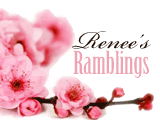 I had this drink at a family function. It was way good, and is a good drink to have at any type of gathering.
1 teaspoon lemon extract
1 Tablespoon Citric Acid (this you will have to get at your local Pharmacy)
2 1/2 cups sugar
5 quarts water
Mix and serve over ice.
Garnish with sliced lemons & limes
Now this isn't the drink, but you all know me by now that I have to include pictures. This is the closest thing I could find that would get your mouth watering.
Now, please, please, please start taking pictures of your FO foods so you can link up on my FO Sunday link. Try it, you might like it. :)