Today I am following along with Renee's Ramblings "Show Me Saturday". Her subject today is Photo's That Make Me Laugh.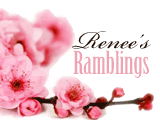 Click on her cute button to give her some
lovin
, and to join along.
This is my cute daughter
Mindi
. I went with her to get an ultrasound because they found a growth on her ovary. We were waiting for the tech to come in so, being the picture taking fool that I am, I pointed the camera at her and said smile. She decided to pull the "what the hell am I laying here for" look. I love this girl. I giggle
everytime
I look at this picture. (they cyst is non life
threatening
and is resolving, big relief)
Oldest son Justin. Halloween is such a fun holiday with him around. He will dress up every year. This is his "
halloween
nerd" picture. He cracks me up. All the time. He is the comedian of the family. I really wish I had a picture of his
Napoleon
Dynamite
halloween
. I think it is on my old computer. (note to self, must get picture off old computer) I love this guy tons.
Mr. serious Brandon.
Ok
, he will get goofy, as in he did put on the bunny ears this last Easter. Caught a picture. Was threatened with my life if I ever posted it for "others to see". So, I guess, if I become dead in the next day, he DIDN'T do it. :) He actually is a pretty funny guy, just is camera shy like his mom. I love this guy and he's getting married next
friday
. My baby. Cry along with me. boo-h0o-
hoo
. I'm not getting older, I'm getting better, right?
Now, must take my camera and go to
Walmart
. I will persevere. I WILL FIND A PICTURE OF A
WALMART
PERSON!!!! It's one of the things on my bucket list.
haha
.