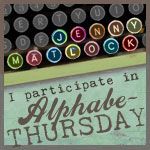 Welcome one and all to
Jenny Matlock's Carnival of Wonder
We have rides, we have funnel cakes, and we have games.
Step on up and try you luck at
WHAC-A-MOLE
Is that never-ending season of Road Construction getting you down?
Are the kid's constant fighting getting on your last nerve?
Did that one last bill just send you over the edge?
How about the aggravating co-worker that just will not shut up?
Whac-A-Mole
Guaranteed to make you feel better as you pound away at those stresses in your life.